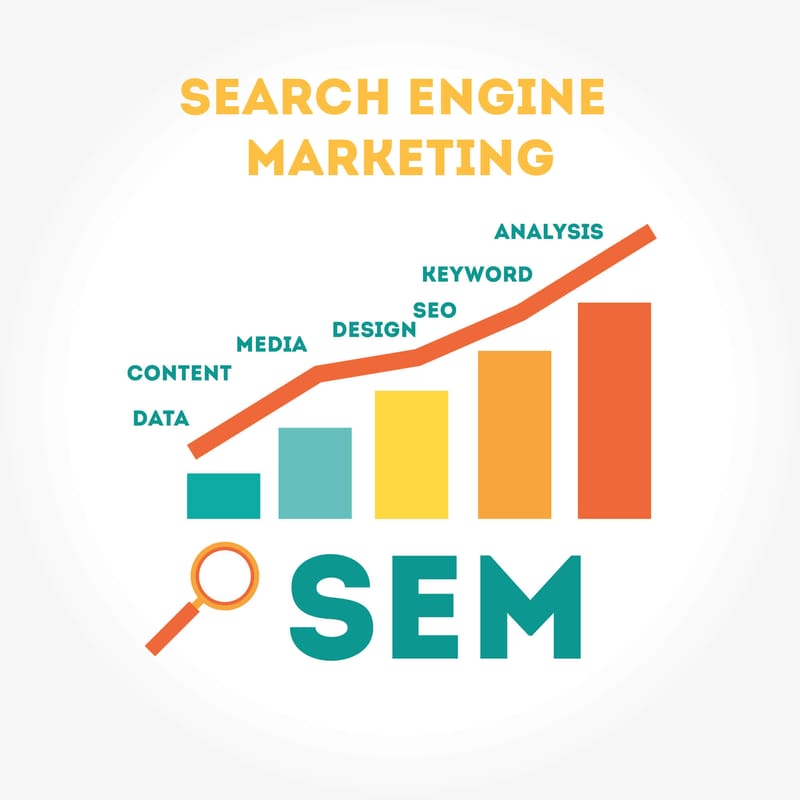 Search engine marketing allows your business to be found at the top of search engines like Google and Bing.
It helps you to build awareness and drive traffic at the top of your marketing funnel,trigger consideration for your product at the middle of the funnel as well as drive leads or sales at the bottom of the funnel.
It also allows you to remarket to prospects who visited your website but never completed the purchase.


We offer the following services under Search Engine Marketing


Pay-Per-Click (PPC) Advertising

Ad Copywriting

Ad Campaign Setup

Bid Management

Landing Page Optimization

Remarketing

Analytics and Reporting